Event Description
CALLING ALL ARTISTS AND ART LOVERS
AUSTIN ART FAIR
SATURDAY JULY 28, 2018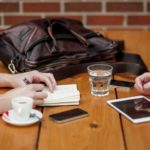 Austin has a wealth of discovered and undiscovered talented residents. Increased visibility, participation and support for art and culture in Austin would: enrich the lives of all residents; enhance the livability of the community; and contribute to the community's economic revitalization.
This summer, Redevelopment Management Resources, Inc., is planning to create a local art fair to showcase the talent of Austin artists.  We are looking for local artists to participate in the fair. Do you or do you know someone who:
Lives in Austin
Creates original pieces of art
Seeks more outlets for display and sale of art
Advocates for more funding for the arts and artists
We are looking for artists to display and sell their creations as well as lead demonstrations and classes to provide opportunities for  the community to create as well.
We are looking for art lovers to help make this a great event.
Are you available to meet  
Tuesday      June19        6:30pm to 8:00pm         301 N. Mayfield
Refreshments will be served.
For more information Please contact sreid@chicaac.org, or call (312) 952-4983
Below are PDF documents for Artists:
AWESOME AUSTIN ART AFFAIR VISION 1
Artist Vendor Application Form
Organizers
Serethea Reid
sreid@chicaac.org
How to Register?
No registration required. Open to the public
Contact Information
sreid@chicaac.org
Visited 1957 times, 2 Visits today