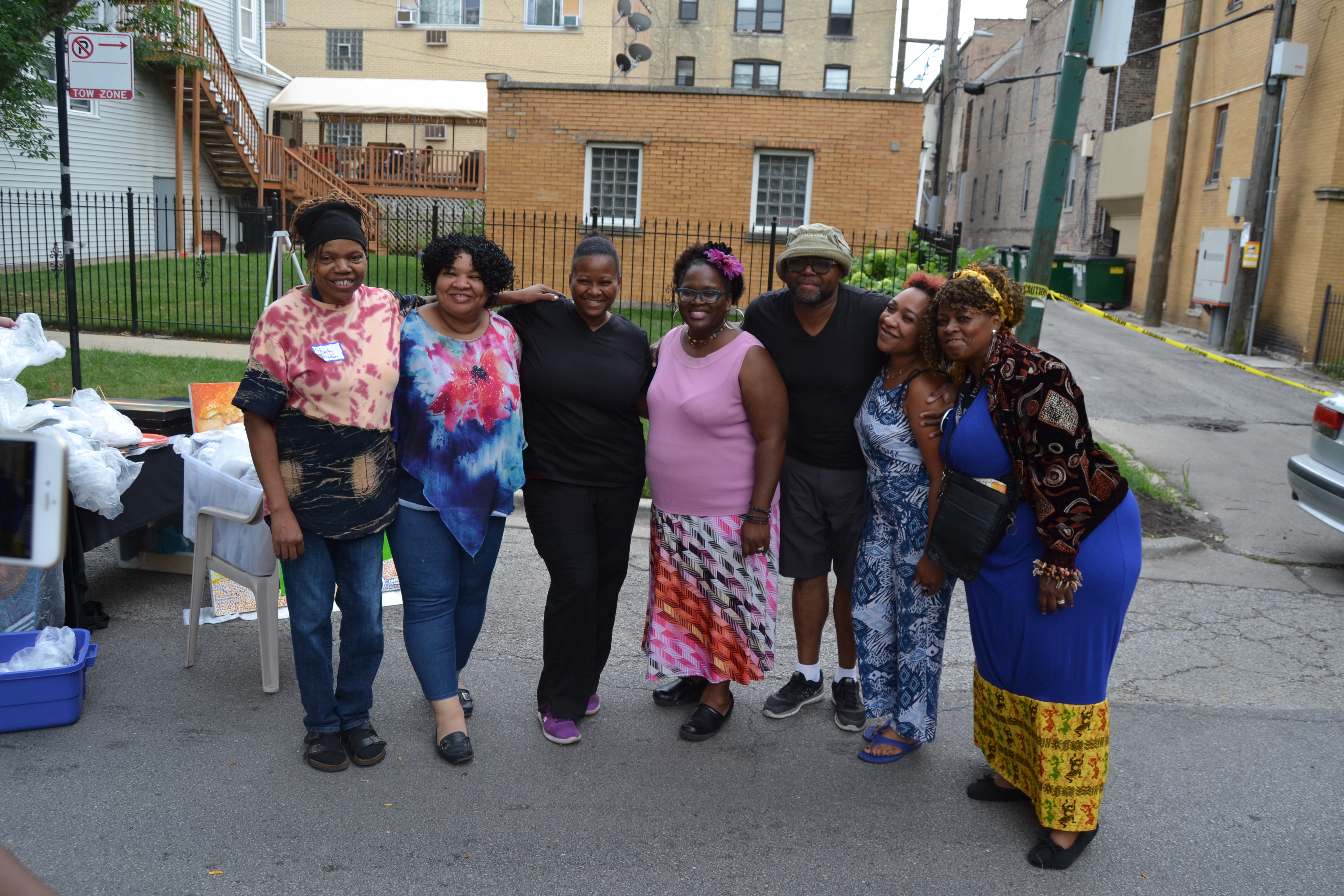 Any way that you view it, the AAA Affair was an outstanding event. Here are just a few ways to evaluate how much the community enjoyed and benefited from the event.
COMMUNITY WEALTH
With purchases ranging from $10 to $1,000, all 11 artists in attendance sold at least 2 pieces of their work. Many artists hesitate to participate in new and unproven art events for concern that their sales won't warrant the effort. All of the artists want to know when the next event is scheduled.
Art enthusiasts, in response to the postings by artists at the event on Facebook, drove from the Hyde Park Bantu Art Festival to the Awesome Austin Art Fair. They made a substantial purchase
PERSONAL TRANSFORMATION
Our youngest artist, Briana, age 10, was accompanied by her father, mother and brother. The whole family came out to provide support for her first attempt at selling her work. By the time she got to the sale of the fifth of the seven pieces she had brought out to sell, she raised her prices. By late afternoon, Briana was offering her assistance to other artists as they taught the art workshops. Her mother stated that the experience exceeded all expectations and expressed her gratitude for being able to provide her daughter with a supportive and transformative experience.
ISLAND OF PEACE
Child: "What type of music is this , mama ? I feel so relaxed."
Mother: "It's jazz. It makes you want to buy art."
Artist: "This is way beyond a peace garden, it's a peace event."
These are just a few of the comments overheard at the event.
Attendees spoke of feeling a sense of peace and calm. Chair massages and yoga helped to create a feeling of relaxation.
EXPRSSIONS IN CREATIVITY
Several artists spoke about how art helped them to cope and recover. One artist shared her recovery vehicle through teaching a class on making bears out of towels. Many in attendance contributed to the group art collaboration piece, an abstract painting overseen by artist Shirley Hudson.